Aidite | Advanced Milling Machines
The AMD-500DC dry machine is a five-axis milling machine capable of milling zirconia, resin and other dental materials. It features an automatic 12-fold disc changer allows for overnight and unattended milling operations.
Full Simultaneous 5-Axis milling

Automatic 12-Disc Changer

High-Speed 60,000rpm Spindle

Integrated CNC Controller

Hi-Definition Touchscreen

HyperDENT and MillBox compatible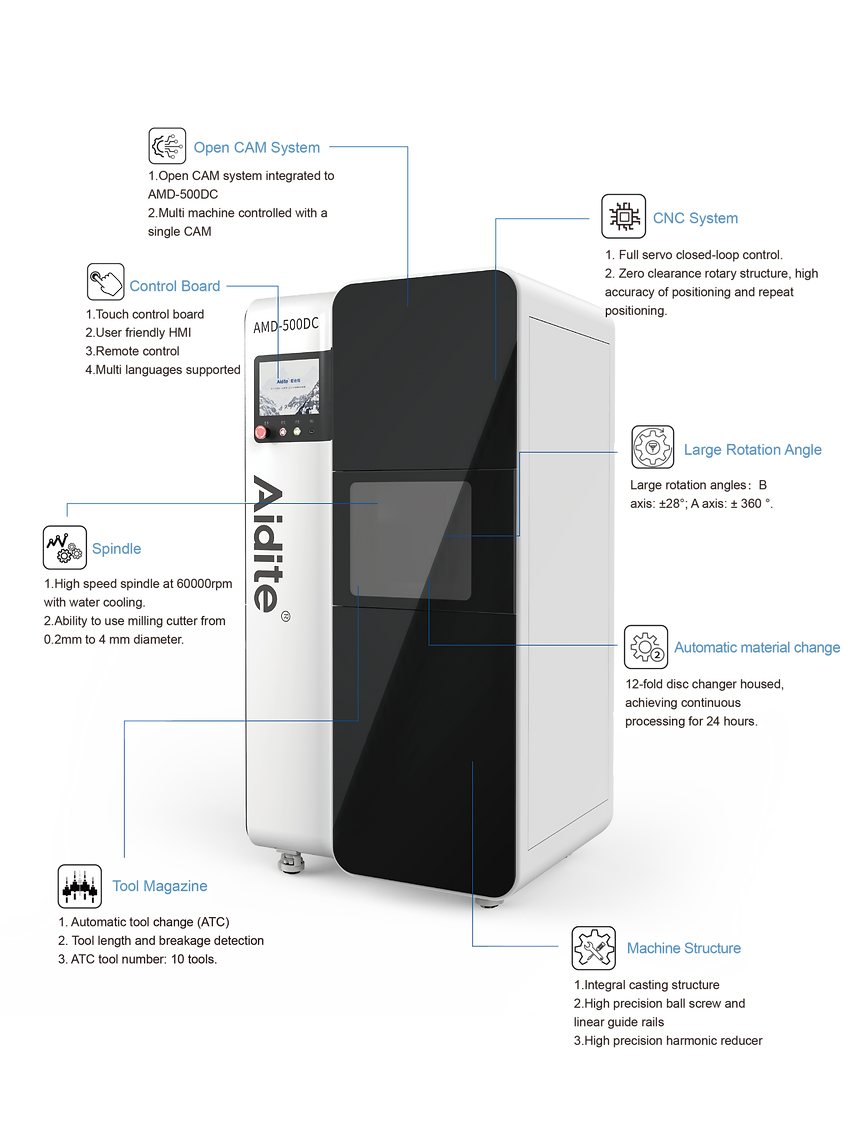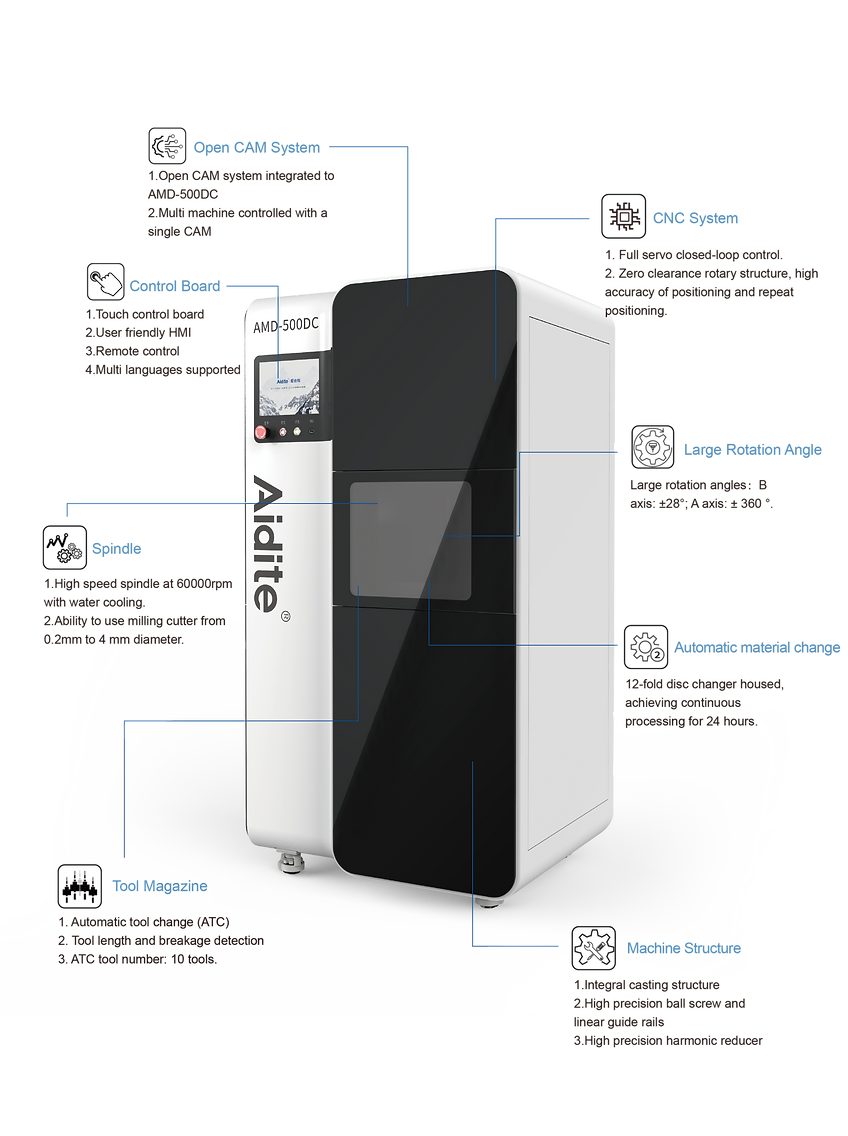 You may also fill out the contact form below to request additional information. A member of our sales team will respond within one (1) business day to answer any questions you may have.