DM5 XT Dry Zirconia Mills
The most versatile, high-performance machine engineered yet. Designed to produce Crystal Ultra™ Nano-Ceramic hybrids, digital dentures, zirconia crowns and bridges, non-metal substructures, and PMMA restorations efficiently. Highly accurate, the DM5 XT Dry features a 40-degree b-axis tilt to allow for complicated undercuts, an extended clearance platform, larger tooling, and a 2.3kW high torque spindle.
2.3Kw Super Spindle is Fast and Powerful Making it Ideal For Hard To Mill Materials

40 Degree Tilt on The B Axis to Reach Hard To Mill Undercuts

Increases Mill Speeds and Tool Life

5 Axis Mill For Full Arch Restorations

Mill Comes Complete with: Mill | Mill Stand | Vacuum (Housed in Stand)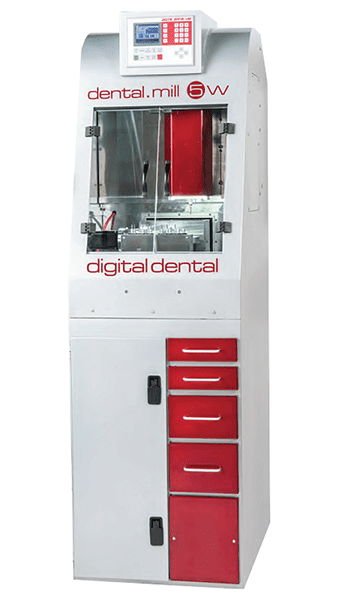 You may also fill out the contact form below to place order. A customer support member will respond within 1 business day to complete your order and address any concerns.