P53DC 5-axis mill with Disc Changer
The P53DC 5-Axis Dental Mill with automatic disc changer improves lab productivity and profits. A 24-hour unattended operation ensures worry-free production. The P53DC offers more flexibility and efficiency for an easier, more cost-effective workflow.
90° Vertical Milling
Automatic Calibration
C-Clamp Adapter
Automatic 12-Disc Changer
High-Speed 60,000rpm Spindle
24-hour non-stop automatic milling
Integrated CNC Controller
Resume when interrupted
Two-Year standard warranty
CAMing Software INCLUDED!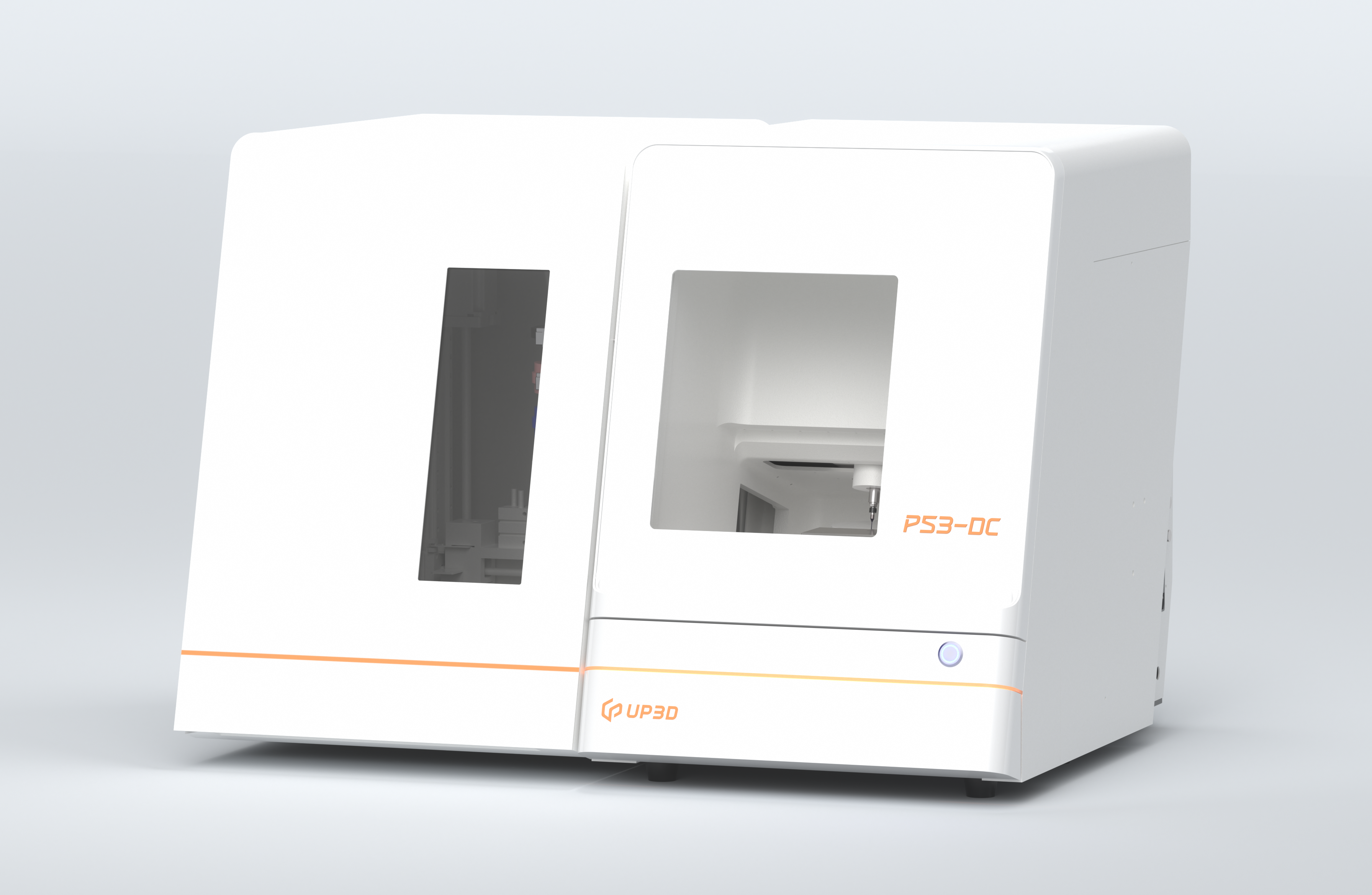 Full Simultaneous 5-Axis milling
High-Speed 60,000rpm Spindle
C-Clamp Holder
Integrated CNC Controller
Includes UP3D CAD/CAM software
Industry leading 2-year warrany