DOF | ALL-IN-ONE Milling Machine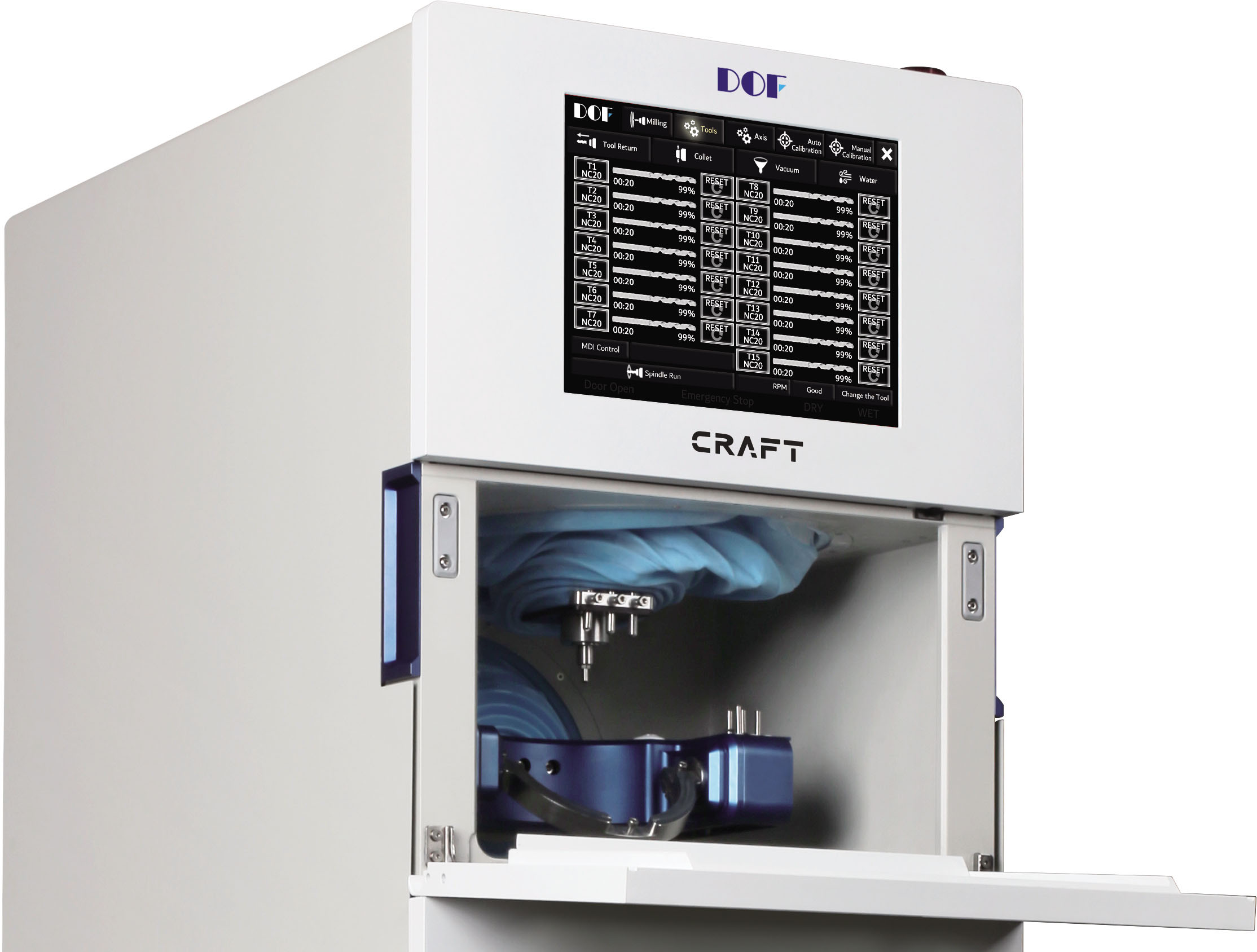 Difference in Detail Derives from
Difference in Technology
Everything you imagined, an All-in-One milling machine!
It is more than just a conventional wet and dry milling machine. A water tank, a dust collector, and a compressor are in one assemblage.
Limitation of materials and limitation of space has been broken down. CRAFT 5X – compact, superior in strength – where anything is possible.
Built in PC, Compressor, Dust Extractor, and Water Pump
CRAFT can be installed anywhere without space restriction.
Easy set-up and maintenance
Package Includes Hyperdent Compact CAM with Glass Ceramic Module
3 year Manufacturer Warranty
O and C Clamp 98MM Puck Adaptor
Premill abutment Jig for DESS abutments
Glass Ceramic Jig for CEREC style CADCAM Blocks
Starter kit with 1 of each tool
On site installation and 2 complete days of workflow training included
Unlimited Remote CAM and workflow training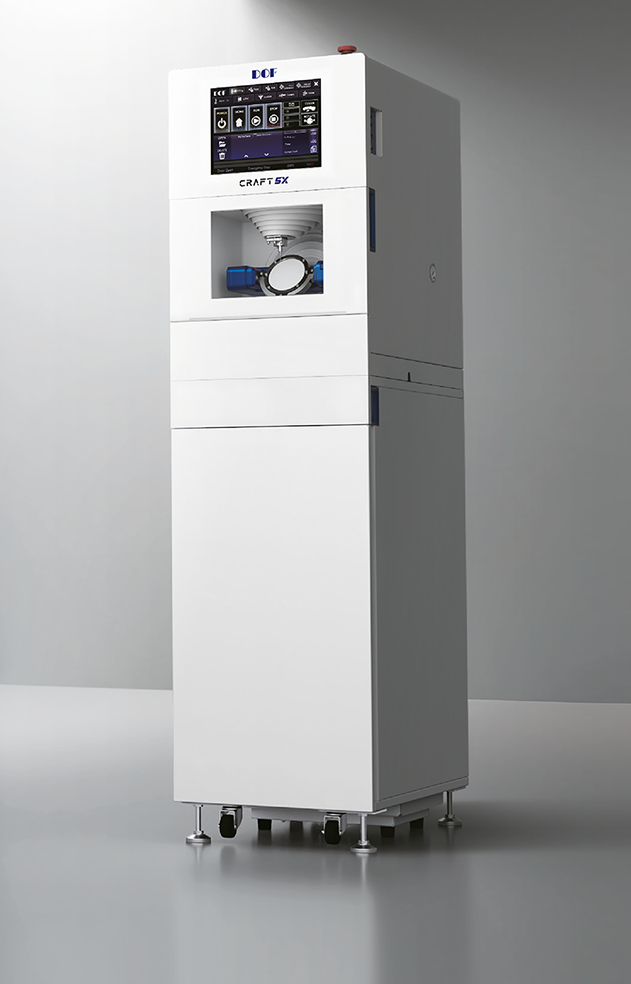 You may also fill out the contact form below to request additional information. A member of our sales team will respond within one (1) business day to answer any questions you may have.
"*" indicates required fields