UP3D F20 Sintering Oven is a high performance, high quality zirconia sintering furnace.
The UP3D F20 sintering furnace has an extra large capacity and up to 20 pre-set programs/cycles. The furnace features a 7-in color screen for easy configuration, a max heat of 1600C and uses four (4) silicon Molybdenum heating elements.
The oven is equipped with four (4) Ultrapure silicon Molybdenum heating elements to prevent any contamination of the zirconia.
The furnace is covered by an industry leading 2-Year warranty on integrated furnace chamber and thermocouple.
Touch Screen Size: 7-in color screen
Rated power: 2000W
Programs quantity: 20 programs
Number of silicon Molybdenum heating elements: 4
Maximum temperature: 1600 ℃
Includes 3 sintering trays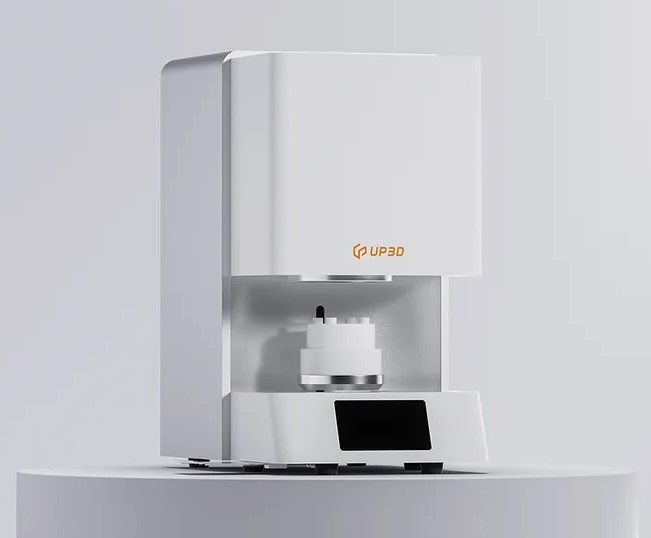 Touch Screen Size: 7-in color screen
Rated power: 2000W
Programs quantity: 20 programs
Number of silicon Molybdenum heating elements: 4
Maximum temperature: 1600 ℃
Includes 3 sintering trays