New generation intelligent high-tech porcelain furnace, with stable vacuum heating and intelligent temperature control technology. The Ultra-muffle sealing and quartz tube cover heating unit enhances the temperature regulation. The 30% controlled heat acceleration process protects the heating unit from aging and ensures a prolonged clean muffle chamber.The second stage program is ideal for modern ceramics which meet specific requirements.The temperature control has an accuracy of+/ - 1 °C with ls/time. Accurate time feedback by AI intelligent temperature control system is displayed in all 3 stages of the heating process. Automatically pre-dry, furnace closing, heat dissipation, and adjustable temperature cooling are unique features of this furnace. The CFP-100 brings a more personalized humanized experience and significantly improves ceramic sintering results.
AI intelligent Temp. Control
 Intelligent hearth technology
Aero-level vacuum heating purity
7inch touch screen, OSD operation display
117 + 3 built-in programs
 Portable tool storage design
One button sleep/wake, energy-saving protection function
Spring-sealed structure
Bilateral cooling plate
LED atmosphere light belt
More accurate smart alerts
Second-stage program meets the specific market requirements
Automatic air cooling system controllable temperature cooling
Electroplating and Painting
Streamlined cone appearance, black and white design, electroplating texture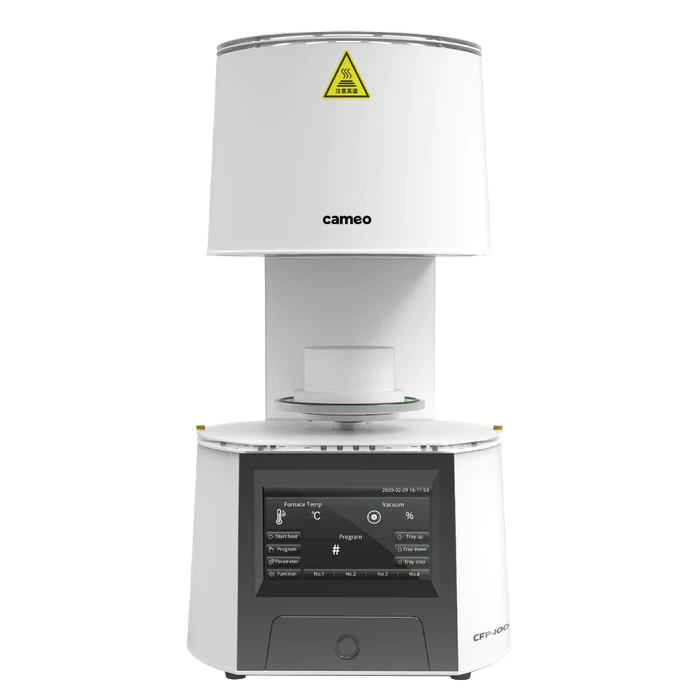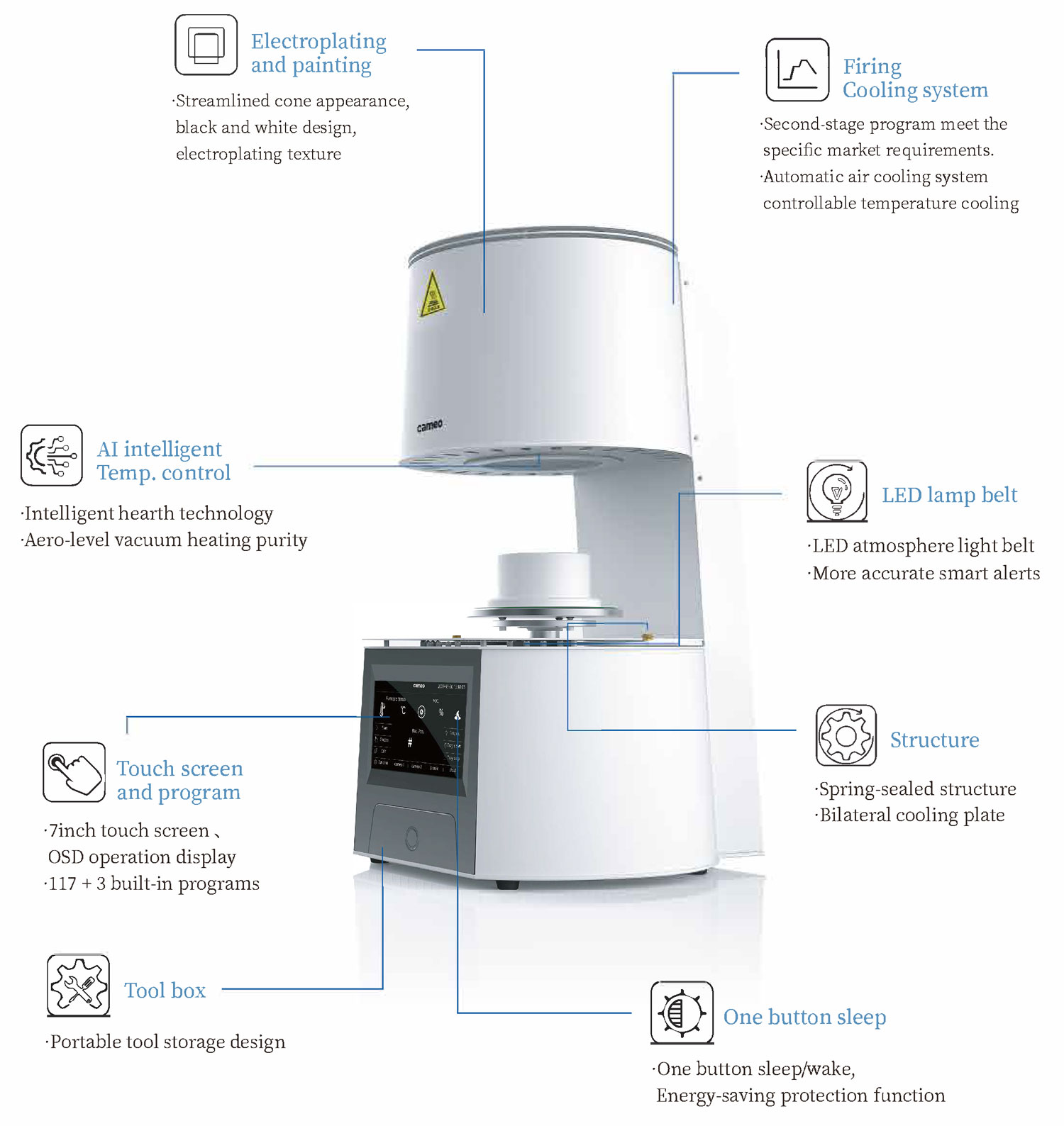 You may also fill out the contact form below to place order. A customer support member will respond within 1 business day to complete your order and address any concerns.