imes-icore | CORiTEC Milling Machines
The imes-icore CORiTEC 150i Dry is a five-axis dry-milling machine perfect for demanding dental lab daily use.
COMPACT SYSTEM FOR BLANK-
AND BLOCK PROCESSING
The extremely stable design of the mono-block cast body enables precise machining in round blank and block form. The machine's small dimensions
and 5-axis simultaneous technology offer a unique ratio of machine size and functionality.
Convince yourself of the CORiTEC 150i performance for your laboratory!
HIGHLIGHTS
• novel, closed mono-block cast body for stability and precision
• no external PC required (CORiTEC 150i PRO, CORiTEC 150i dry)

• semi-open blank holder "C-Clamp" (optional)
• Ionizer optionally available
• high precision due to integrated temperature compensation
• minimum external compressed air, only 3 bar required
• short amortization period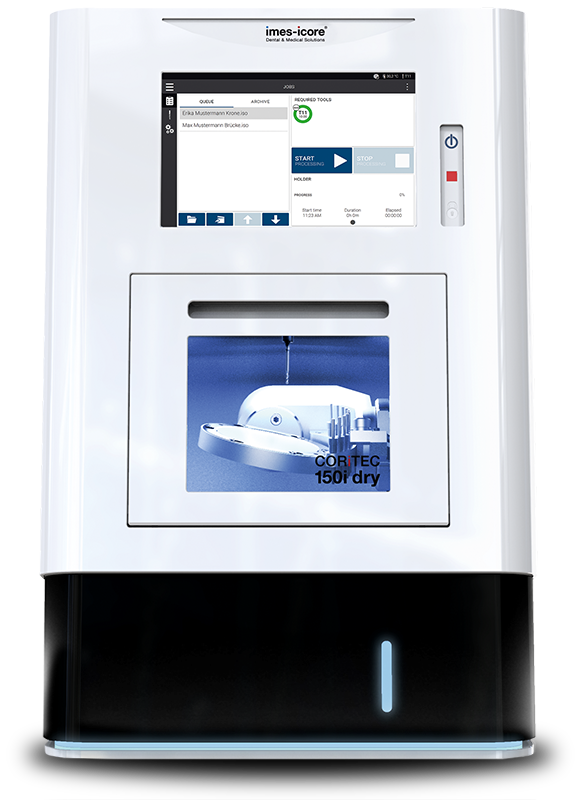 You may also fill out the contact form below to place order. A customer support member will respond within 1 business day to complete your order and address any concerns.