Prime is a simple scanner with most of key elements you need for your lab
Prime is perfect for scanning gypsum models. But it is also optimized for silicone and alginate impression. Our innovative HSS algorithm enables you to capture areas that are difficult to scan and output final positive models.
Everything cannot be digital. We understand sometimes you need to rely on the pencil marks hand-drawn by yourself. Prime will provide a feature for you to scan pencil lines overlaid on your digital data.
Prime dental scanner is also optimized to be used for orthodontic applications. The scan data you obtained from either your gymsum or impression will have the necessary features to be ready for your orthodontic planning.
Not only will you benefit from a quick scanning process, but you will also save your working time by using no fixtures. With a combination of 1.3MP cameras and USB 3.0, Prime can now offer high-quality data with speed.
Increase your work efficiency with the multi-die plate. You can scan complex models with multiple dies (up to 7) all at once.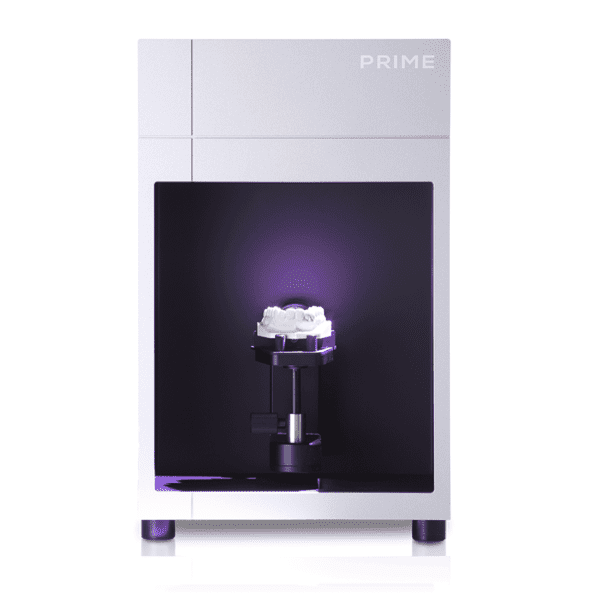 You may also fill out the contact form below to place order. A customer support member will respond within 1 business day to complete your order and address any concerns.