This furnace is manufactured by modern machinery manufacturing and processing equipment with exquisite workmanship and high quality. High-temperature furnace pipe using high purity alumina lightweight fiber materials, excellent thermal insulation properties, pollution-free. The control interface is a large-size high-definition TrueColor LCD touch screen, good graphic display, easy to operate. Advanced PID intelligent temperature control, high-temperature control precision, reliable work. Please read this instruction manual carefully before using the product.
Temperature accuracy: ± 1 ℃

Touch Screen Size: (152 mm x 76 mm)

Programs quantity: 40 programs

Number of molybdenum silicon rods: 6

Sensor Type: double platinum and rhodium

Maximum temperature: 1730 ℃

Operating temperature: less than 1650 ℃

Hearth size: Ø110mm × 120mm

Dimensions: Length 400 × depth 500 × height 850mm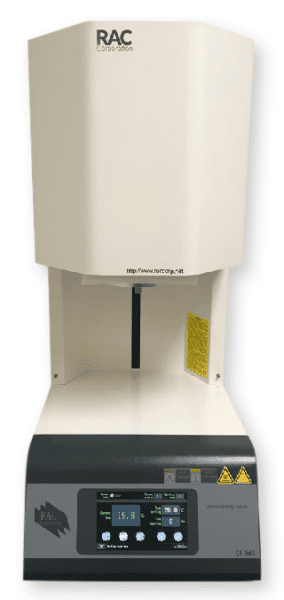 You may also fill out the contact form below to place order. A customer support member will respond within 1 business day to complete your order and address any concerns.